Workers from Ukraine
We place workers from from Ukraine. Get in touch and request a non-binding offer.
We place qualified workers and assistants from Ukraine
People who have fled Ukraine are allowed to work in Germany if they have a residence title or residence permit. Some people who come to Germany from the Ukraine as war refugees would like to work immediately and earn their own money and to build up a perspective in Germany.
German companies can help people to find a job on the labor market. We help to place Ukrainian workers in Germany.
If you are looking for qualified Ukrainian employees and specialists for your company, we will be happy to advise and support you with our industry knowledge. As an experienced personnel service provider, we have specialized in the placement of subcontractors and personnel from Ukraine.
We are currently placing Ukrainian applicants with the following vocational training: truck drivers, carpenters, specialists - furniture, kitchen and moving services, customer advisors - carpenters - salespeople, wood mechanics, stamping and forming mechanics, specialists in metal technology.
But also workers for industry, such as: welders, locksmiths, electricians, carpenters, carpenters, fitters. Temporary workers from the Ukraine and Eastern Europe are also employed in electrical engineering, welding technology, locksmith work, HKLS, GWH housing construction, road construction or industry. Many companies employ them permanently after a temporary work phase, for example. We also offer you this option.
Hire workers from Ukraine
Anyone who has recognized training or a university degree may work in Germany at the usual local wages. The employee only has to be able to show an employment contract or a concrete job offer and a qualification that is recognized or equivalent in Germany.
We take care of subcontracting, hiring out of employees, service contracts, work contracts, outsourcing, posting of workers from Ukraine and Eastern Europe.
This is how recruitment from Ukraine works:
 We only place certified subcontractors and temporary workers with the best professional qualifications
We place top jobs Crafts, Logistics, Production, Industry or Construction
 Our temporary workers speak a little Germanare available quickly and can be used flexibly
We'll take care of them complete processingOrganization, Administration, Approvals, Accommodation, Meals, Travel.
- You get a complete cost package with no surprises after the fact.
- Best money offer for subcontractor mediation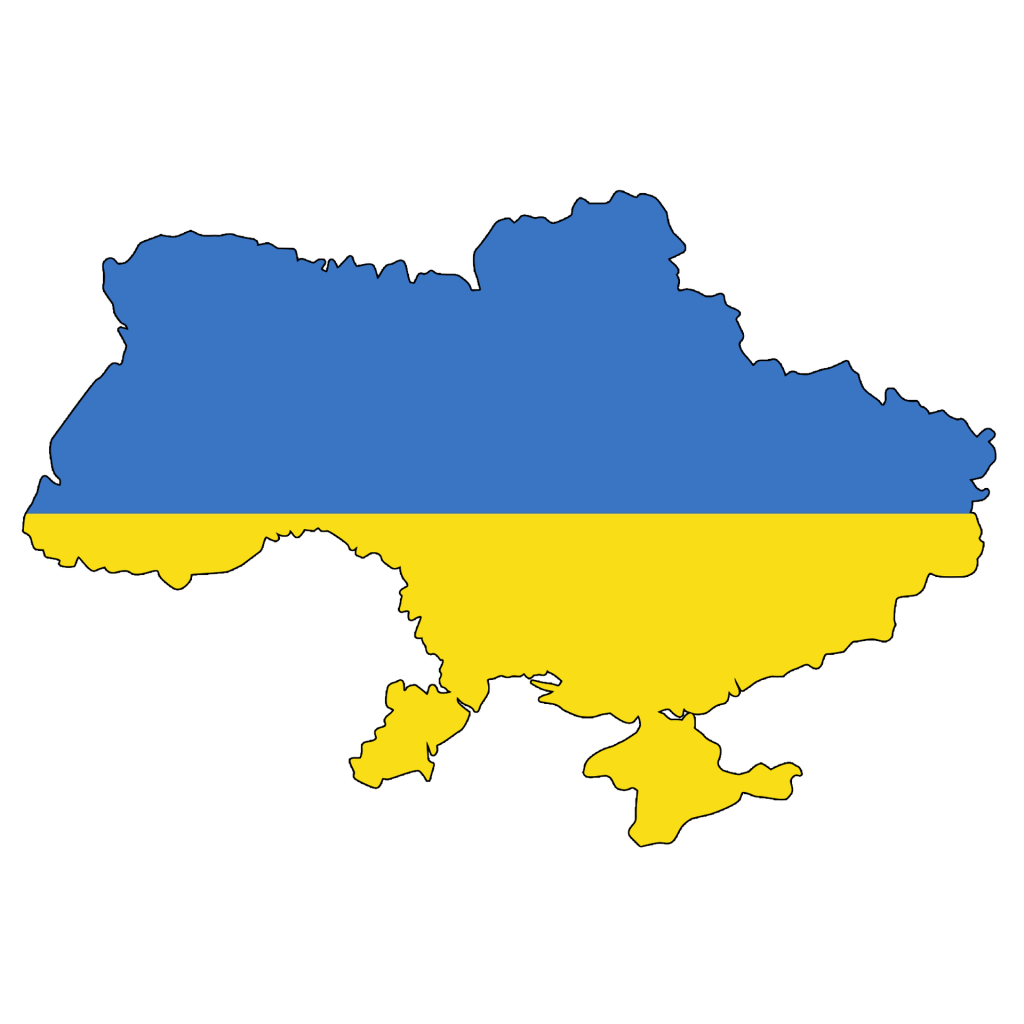 We place Ukrainian workers in the following areas: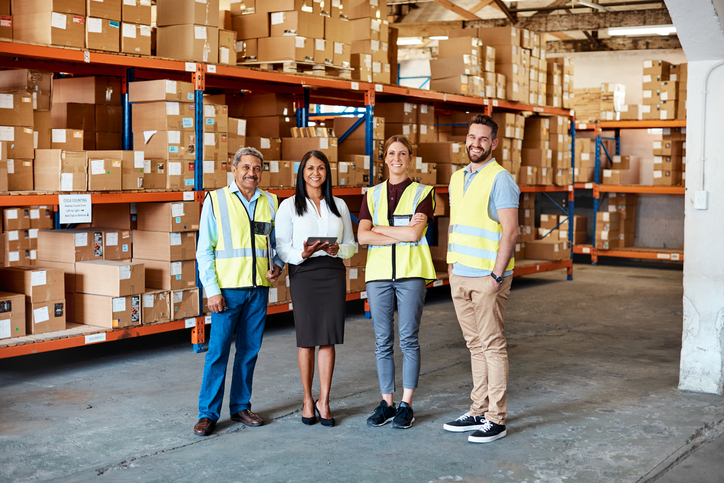 Logistics
Specialists in receiving goods, loading and unloading trucks, storing goods, picking products, packaging and commissions.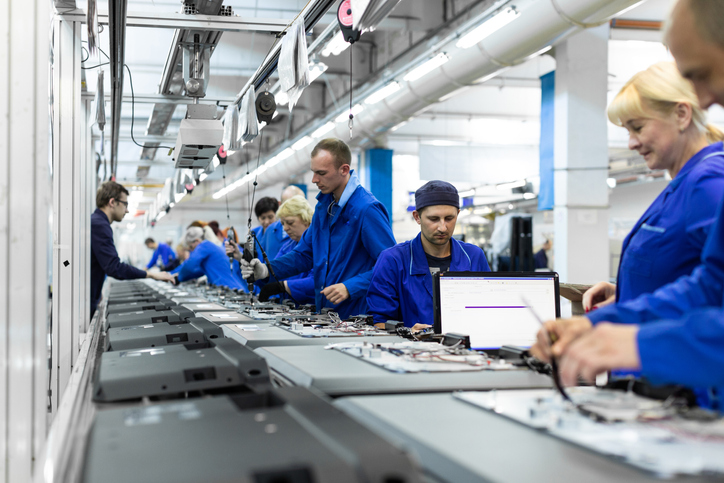 Production
Production Helpers, Bottlers, Manufacturing Workers, Assembly Line Workers, Inspectors, Packers & Sorters, Production Workers.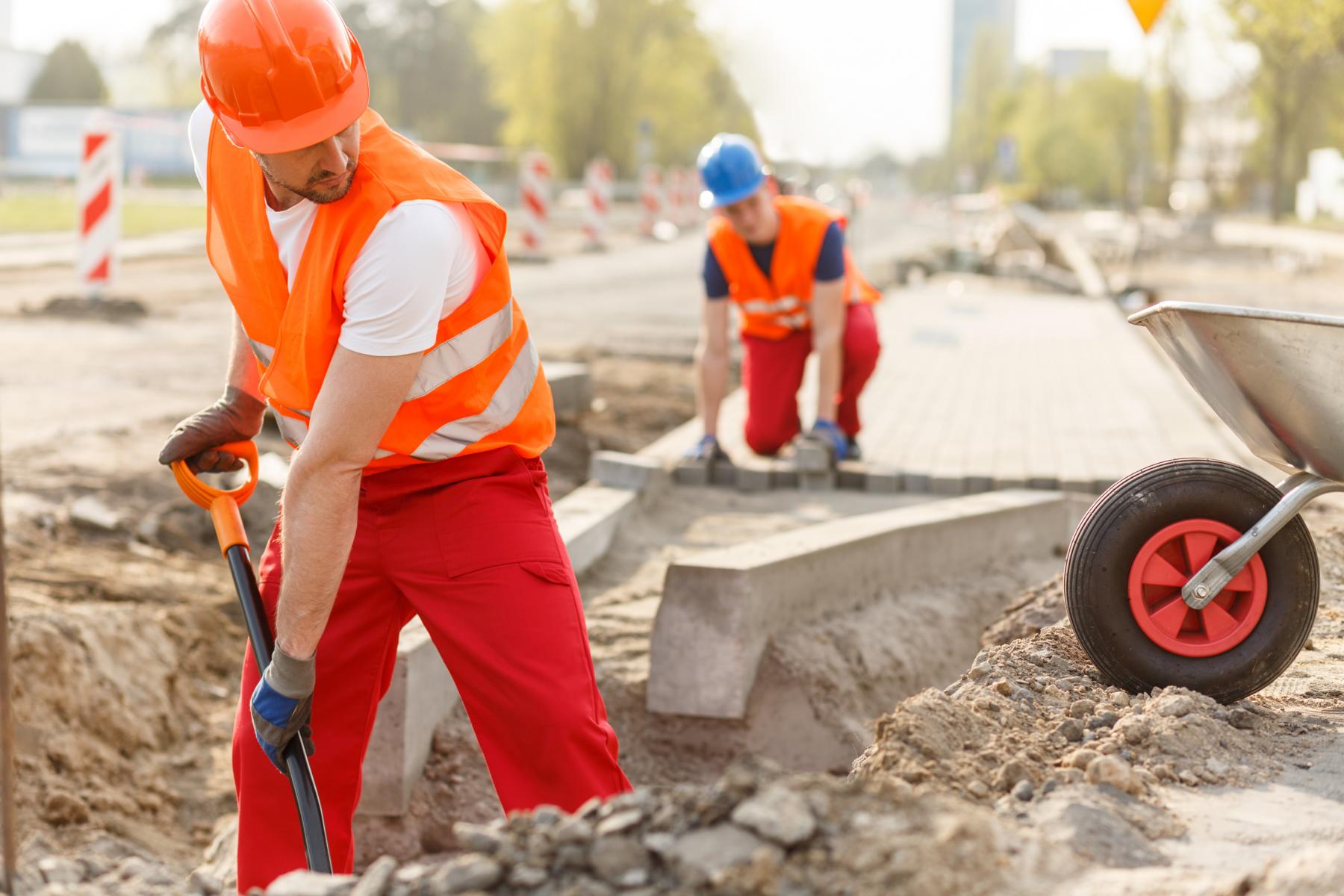 Construction
Craftsmen, painters, builders, bricklayers, formers, carpenters, foremen, sanitary fitters for renovation, interior work etc.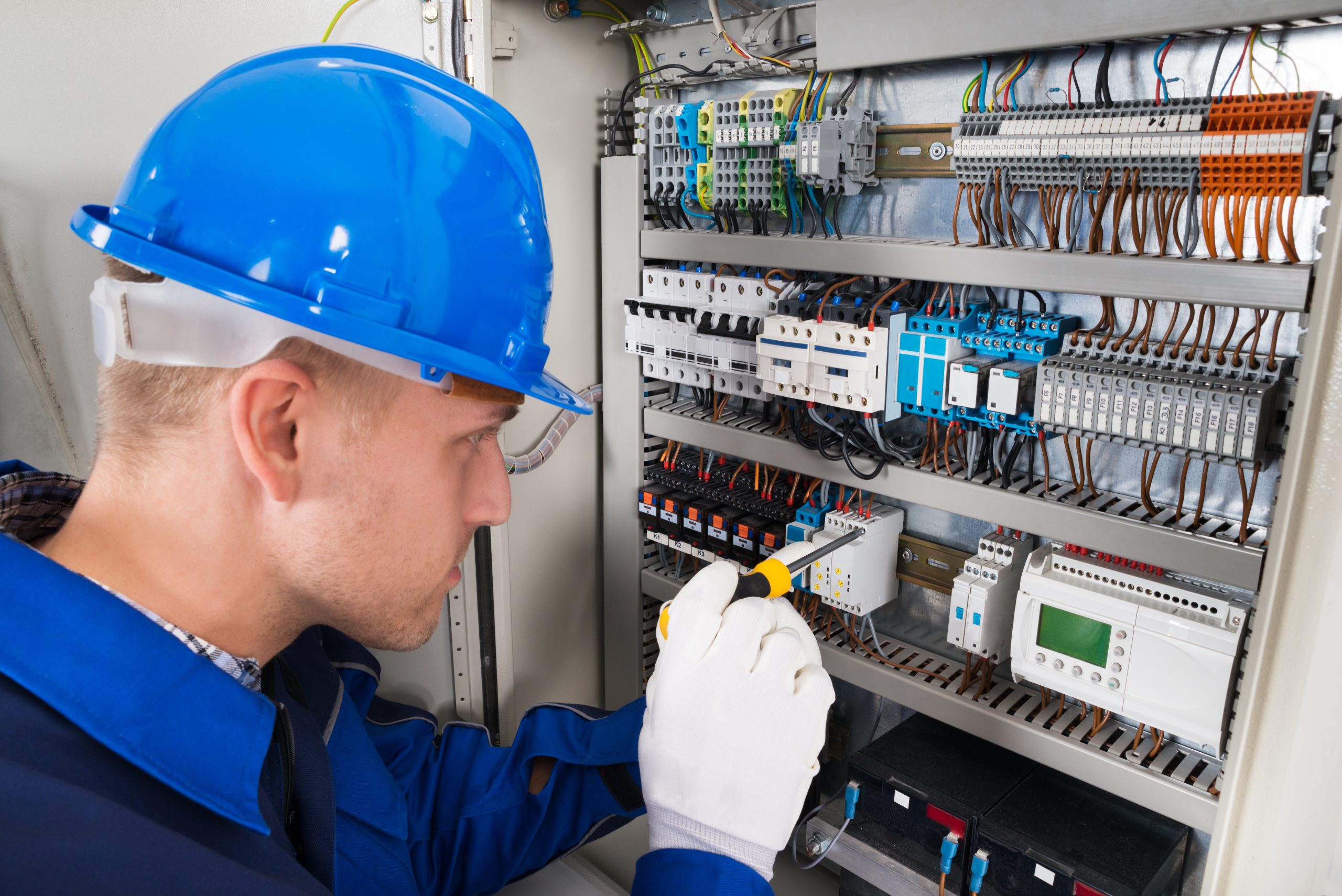 Electrician
Highly qualified teams for electrical and cable technology, experienced control cabinet builders etc.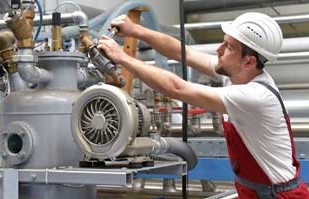 Locksmiths
Our factory fitters, machine fitters, steel and metal construction fitters are flexible in use in industry and trade.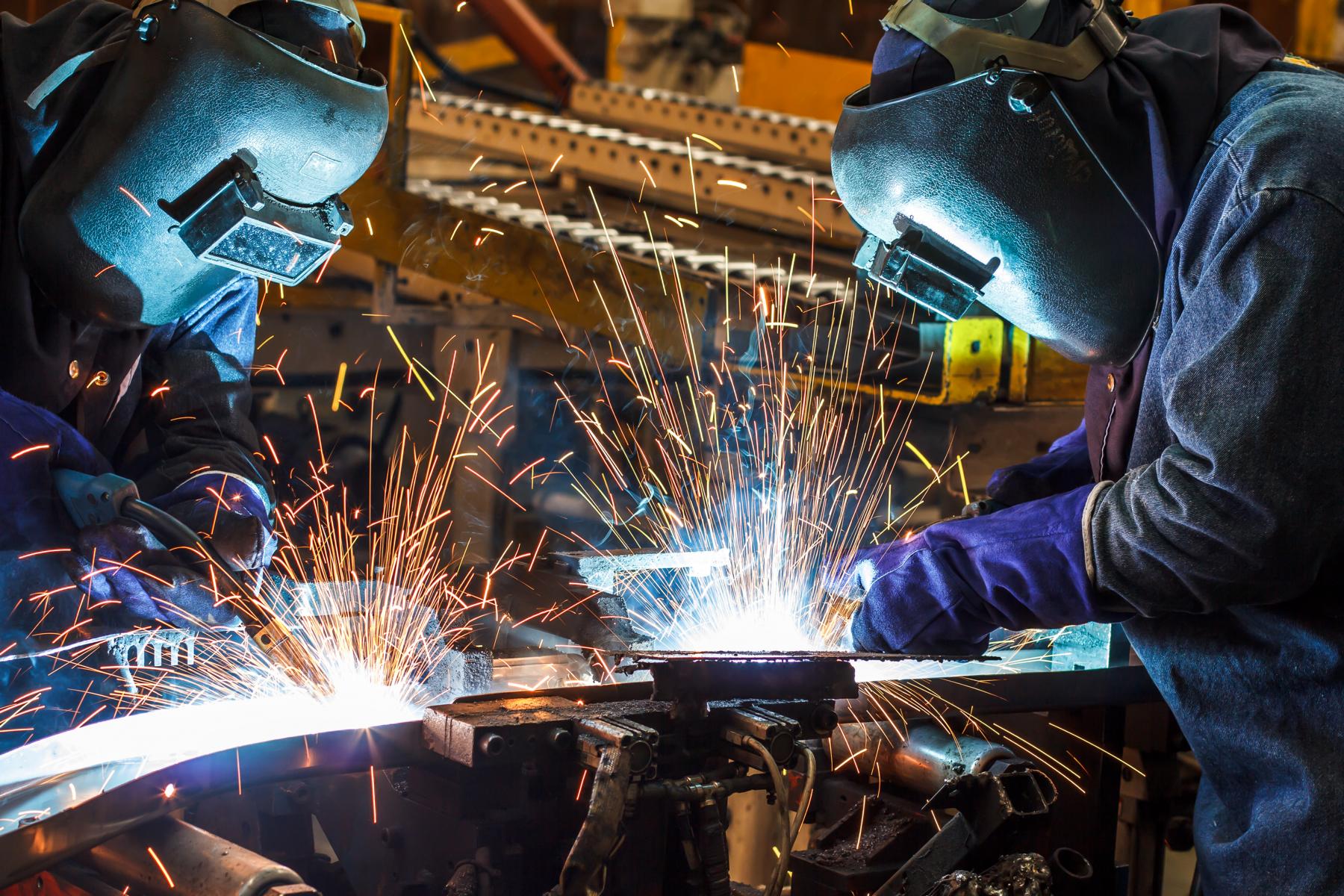 Welder
We provide you with certified MAG and TIG-WIG welders, pipe welders, plasma welders, stainless steel welders, etc.
Legal regulations for workers from Ukraine
What do employers have to consider if they want to hire workers from Ukraine? You should know this about residence permits, work permits and regulations in the employment contract.
Refugees from Ukraine must have a residence permit in order to be able to work in Germany. The residence permit is limited to one year, but can be extended to a maximum of three years. An extension is possible if temporary protection is still required, for example if the war in Ukraine is still ongoing.
Due to the large number of applications, it takes several weeks to issue and process residence permits.
Do Ukrainian refugees need a work permit?
The residence permit automatically entitles the holder to take up self-employment or employment, the Ukrainian refugees do not need a work permit.
Workers from Ukraine are already allowed to work when they have applied for the residence permit and received a so-called fictitious certificate.
What do you as an employer have to consider when entering into employment contracts with refugees?
If a worker from Ukraine is in possession of a valid work permit, then he is an ordinary worker with all rights and obligations. However, if the residence permit is limited in time, a fixed-term employment contract makes sense. Either as a time limit until the end of the work permit or as a so-called purpose limitation, so that the employment contract ends automatically when the work permit expires.
We will be happy to advise you on all questions relating to the employment of Ukrainian workers. Get in touch with us or send us a non-binding personnel enquiry.
Give us a call and let us create a non-binding offer for you
+49 24038092219
Our service in placement of workers from Ukraine
We are your strong partner in the areas of subcontractor placement, personnel placement, temporary employment, temporary work from Ukraine and Eastern Europe. Our subcontractor placement from the Ukraine includes top trades, industry, logistics, production or construction and offer you a complete cost package without subsequent surprises. We take care of the entire process. In addition to organizational and administrative tasks, our services also include the necessary forms and approvals. We mediate individually according to your requirements and ensure compliance with legal regulations, deadlines and agreements.
Trust our experience. Personnel leasing from Ukraine is in great demand. Temporary work or temporary work from Ukraine from simple production helpers, skilled workers or industrial workers from Ukraine. Construction helpers or Ukrainian skilled workers or craftsmen. Contracts for work or temporary employment from the Ukraine - we are your partner. Locksmiths, welders, electricians, heating engineers, craftsmen from Ukraine are very popular with our customers. We also have German speaking staff from Ukraine. Whether you are looking for a simple factory worker or a helper or another skilled worker from Ukraine: Contact us at any time. Contact You can contact us at any time.
STAFF FROM UKRAINE
We provide specialized and motivated workers from Ukraine.
We are your partner for suitable, specialised and motivated workers from Eastern Europe.

Your advantages: 
- You save money with temporary work: We place certified subcontractors with high professional qualifications at the best price-performance ratio. We also cover the costs of accommodation, food, travel and separation allowances.
- We offer a complete service package: We take care of all organizational and administrative tasks, deal with all forms and approvals and ensure that deadlines, agreements and the quality of the work for accommodation, meals, travel and separation allowances are met. You don't have to worry about anything else.
- Our satisfied customers - best references: Our satisfied customers are the best proof - Siemens, Infineon, Audi, Bosch, Porsche trust in our experience.
This is how our international hiring works:
Let us know your staffing requirements - by phone or we will send you a form with the information we need for cooperation.
 Based on your criteria for the future employees, we create one requirements profil for your specialist or assistant from the Ukraine.
- We research our internal database for suitable candidates who meet your criteria.
 We collect the necessary documents from the workers from Ukraine to the work permits to open .
- We organize transport for temporary workers to the place of work. They can be ready for use in Germany in just 7 days.
Call us today and let us make you a non-binding offer!
Submit a staffing request
Request your personal offer here. After receiving your request, you will receive our offer within 24 hours on working days or 48 hours on weekends and public holidays.