Subcontractors & Temporary Workers

Electrical engineering
[/vc_column]
Subcontractor & Temporary Worker Placement - Electricians & Industrial Electricians  
We place experienced subcontractors and temporary workers, electricians and installation teams from the electrical and cable technology sector as well as switch cabinet builders and industrial electricians. We provide independent industrial electricians and electricians' assistants to carry out your construction project as subcontractors. Our certified Polish electrician teams have already worked in Germany and could be ready to work in Germany within 7 working days.
Are you looking for temporary electricians & electrical engineers?
There is a shortage of electricians in Germany. This is especially true for electrical installations in industry and electrical installation of renewable energies. There is a shortage of electricians and electrical technicians in many places. Many German companies often find it difficult to find qualified personnel. As a subcontractor agency specialising in Eastern Europe, we can help you.
We provide subcontracted electricians for electrical assembly, electrical installations, renewable energy specialists. Electricians for the planning of photovoltaic systems, installation of photovoltaic panels and storage units, maintenance and service.
Eastern Europe: Great potential of qualified skilled workers
While there is a shortage of well-trained electricians in Germany, qualified electricians and electrical engineers are looking for jobs in Eastern European countries. We bring supply and demand together. Both sides benefit: As an employer, you fill your positions with employees who match your requirement profile. Jobseekers from Poland and Eastern Europe enjoy attractive job prospects.
We place suitable skilled workers for plant construction electrical engineering
As an experienced and competent subcontractor recruitment agency for personnel from Eastern Europe, we provide you with comprehensive support. We guarantee you a well-founded selection of personnel by, for example, extensively checking qualifications and social skills. You can rely on us to provide you with the skilled workers who best meet your requirements.
At the same time, we take care of the ideal preparation of your future employees. This concerns, for example, language skills, cultural issues and detailed information about what kind of work awaits the Eastern Europeans in Germany. On this basis, the employees can quickly perform their tasks independently and need less time to settle in on site. We also advise you in detail. We explain the current legal situation to you, from taxes to social security, because this differs in part from country of origin to country of origin.
With us as your partner, you avoid the risk of violating laws due to ignorance. Do you have a need for skilled personnel in the field of electrical engineering? Contact us by phone or contact form and we will provide you with a non-binding offer.
We place the best, German-speaking electricians, electrical engineers from as subcontractors. We place experienced installation teams from the electrical and cable technology as well as switch cabinet builders and industrial electricians. We are happy to provide individual subcontractor teams for your project from the following areas:
Building electrics
Lighting technology
Cable construction and cable laying work
Installation of switches and sockets
Electrical work around heating systems
Industrial installations
Maintenance of electrical installations
Troubleshooting
Switchgear construction/ control cabinet construction
Automation technology installations
Planning of photovoltaic systems
Assembly of photovoltaic panels
Installation of photovoltaic storage systems
Maintenance of photovoltaic systems
Service & Advice
Give us a call and let us create a non-binding offer for you
+49 24038092219
SUBCONTRACTOR PLACEMENT
We are your partner for suitable, specialised and motivated electricians or electrical engineers from Eastern Europe.
Are you looking for workers in the field of electrics, electrical assembly or electrical engineering? For your personnel needs, we offer you individual solutions through employee leasing, works contracts, personnel placement or secondment of workers from Eastern Europe. We look forward to your non-binding inquiry.
Plant engineering Electrical engineering
Rapid technical developments, constantly increasing demands on energy supply and safety are becoming more and more important for companies these days. Our subcontractors and temporary workers have experience with medium or low voltage switchgear, transformers, mains replacement or UPS systems, electrical installations, process technology, control technology and plant protection.
We employ qualified workers from Poland, the Czech Republic, Slovakia and other Eastern European countries for large projects as well as small orders. In this way, we guarantee the high quality that you as our customer can expect from us.
Electrical installations with specialists from Poland & Eastern Europe
Our experienced electricians can be deployed at short notice for e.g. electrical installations in construction. From the complete installation of switches, sockets and distributors according to plan to the installation of cable routes or the installation of ceiling lights in commercial or industrial halls, our teams of electricians have already carried out everything.
Are you looking for electricians subcontractors from Poland & Eastern Europe?
If you are looking for subcontractors from Poland for electrical work, then we are sure to have the right Polish electricians for your subcontractor order in our electrician network. Our electricians mainly work for German electrical companies as subcontractors. For larger projects, we can also access qualified electricians from Eastern Europe. In addition to electrical subcontractors from Poland, we also have electrical subcontractors from the Czech Republic or subcontractors from Croatia, Slovakia or Hungary.
We are happy to put together individual electrician teams for you. You don't have to worry about accommodation, because we provide the subcontractors from Poland with proper accommodation. Their German clients also receive proper invoices, which our accounting department prepares for all subcontractors.
Our Polish, Czech, Slovakian or Hungarian electricians can be on site in as little as 7 days.
We look forward to your enquiry!
This is how our subcontractor placement works:
Tell us yours staff requirements – by phone or we will send you a form with the information we need for cooperation.
Based on your criteria for the future employees, we create one requirements profil for your skilled or unskilled worker from Poland and Eastern Europe.
In our internal database we search for suitable teams, that meet your criteria.
We collect the necessary documents from the candidates in order to work permits to open .
We organize that transport for the workforce at the place of work. Already in 7 days they can be operational in Germany.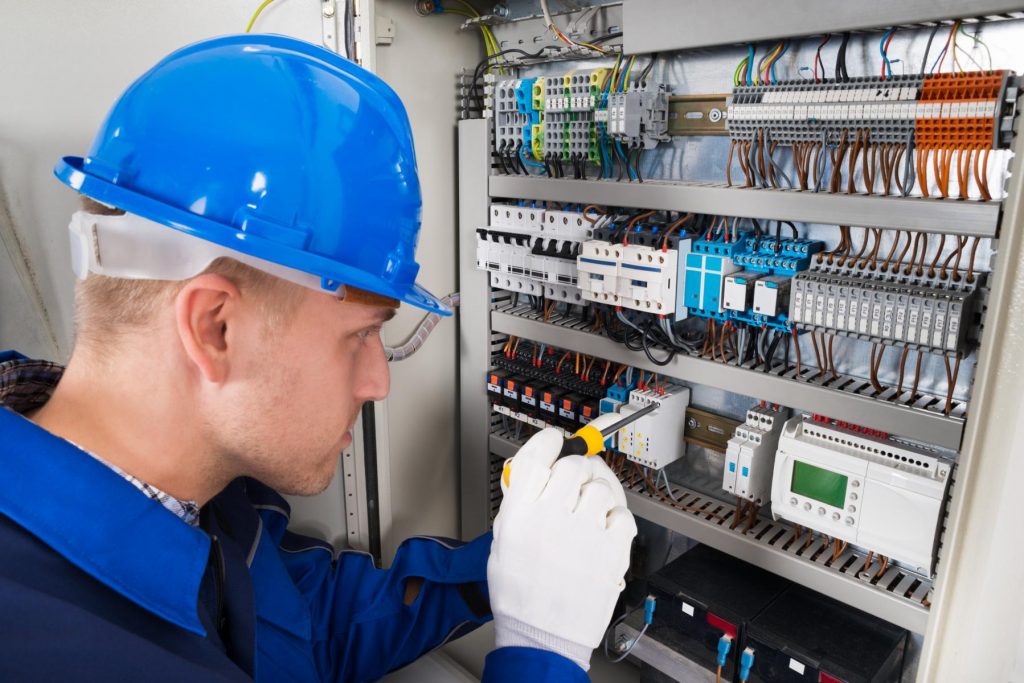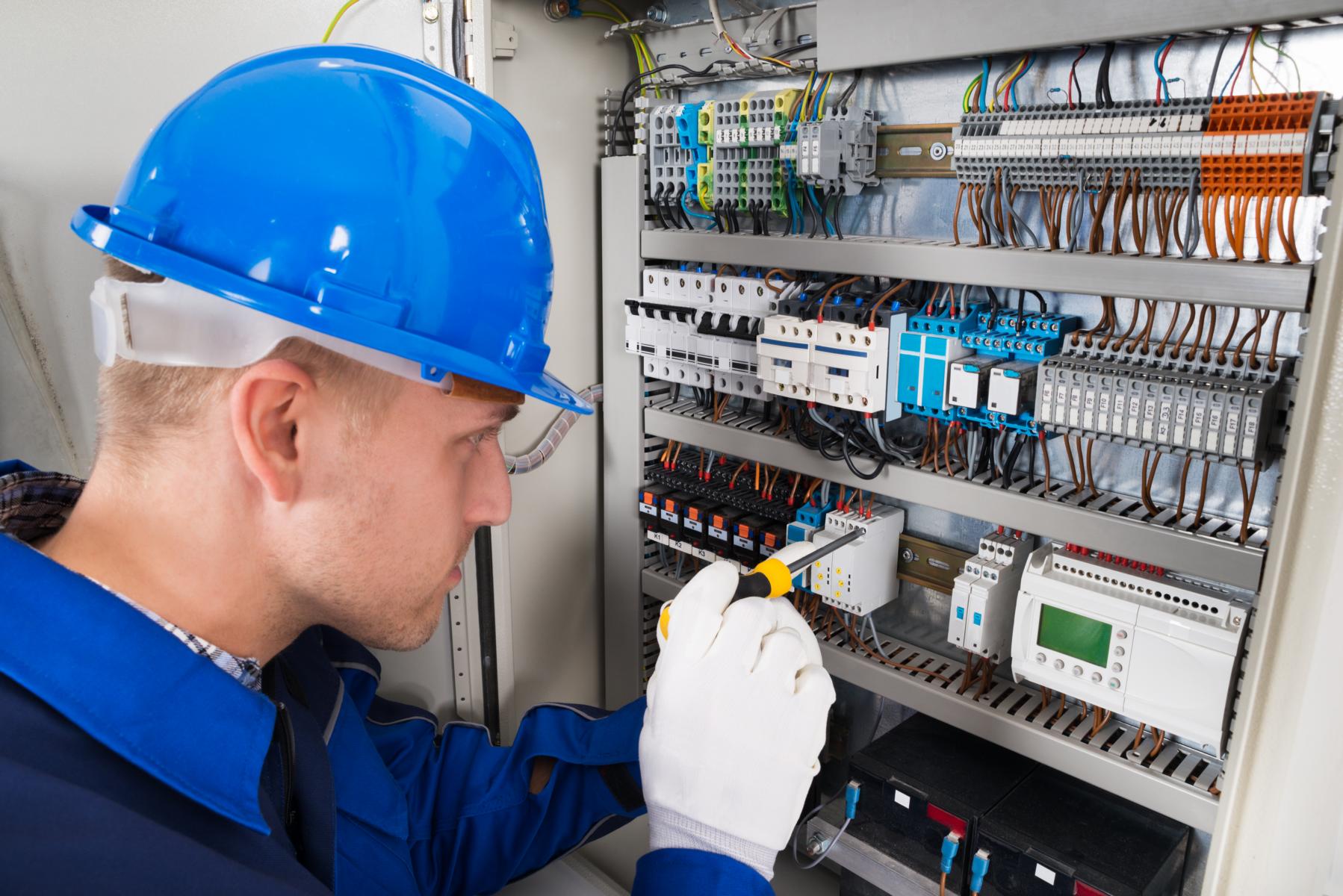 ELECTRICIAN | ELECTRICAL ENGINEER | BUILDING ELECTRICS | INDUSTRIAL INSTALLATIONS | SWITCHBOARD BUILDER | INDUSTRIAL ELECTRICIAN | CABLE TECHNOLOGY | LIGHTING TECHNOLOGY | ELECTRICAL ENGINEERING | ELECTRICS
Submit a staffing request
Request your personal offer here. After receiving your request, you will receive our offer within 24 hours on working days or 48 hours on weekends and public holidays.