Subcontractors & temporary workers

for industry
We place subcontractors & temporary workers for industry & plant construction: qualified skilled workers & production assistants
We provide you with qualified subcontractors for industry, mechanical engineering, machine relocation, pipeline construction, steel construction, industrial electrics, industrial assembly and EMSR technology through to automation, conveyor system and process technology as well as production assistants, manufacturing staff, production workers. Our subcontractors supply well-equipped and well-coordinated teams in various sizes.
Are you looking for temporary workers from industry?
A shortage of skilled workers is a major problem, especially in Germany, and is responsible for many a wrinkle on the foreheads of bosses and HR managers. No wonder. Who likes to be confronted with the fact that the productivity of their own company could go through the roof if there were enough skilled staff? A problem that we are happy to help you with, because there are more than enough skilled workers in Eastern European countries who can hardly wait to gain a professional foothold in Germany.
Your partner for subcontracting and temporary work
As a firmly established and successful temporary employment company, we can promptly introduce you to potential candidates who match your expectations. No matter whether you need skilled workers from sectors such as crafts, industry, production or from the service sector - together we will find a solution.
Production assistants, packers & sorters
We offer production help placement and find experienced and reliable temporary workers for you as quickly as possible for different sectors: mechanical or metal construction, energy technology, photovoltaics or device construction. Our subcontractors can be on site in about 7 days. Production helper involved in the production process. They act primarily as assistants who support the specialists in all tasks that arise.
More infos
Skilled workers from Eastern Europe
You have already toyed with the idea of possibly using skilled workers from Eastern Europe, but are afraid of the language barrier? Then you can throw these concerns overboard right away. Some of our applicants already have a respectable knowledge of German or are more than willing to attend intensive language courses immediately. Even if you urgently need mechanical engineers, plant engineers or automation technicians, we are the best place to go as a recruitment agency.
German-speaking subcontractors & temporary workers for industry, mechanical engineering, industrial electrics, industrial assembly, machine relocation and EMSR technology through to automation, conveyor and process technology as well as production assistants, packers and sorters, individual subcontractor teams.
Disassembly
Machine relocation
New assembly
Production facilities
Production helpers
Packer & Sorter
 Mechanical engineering
 Plant construction
 Robotics
 Process technology
 Automation
Energy technology
Photovoltaics
Machine operator
Machine operator
High bay racking
Equipment manufacturing
Electrical engineering
Security technology
Cross-industry logistics
Steel and aluminium industry
Construction, nutrition and raw materials industry
Electrical engineer solar
Service technician
EMSR technology
Building and industrial installations
Recycling and power plants
Automotive industry
Pulp and paper industry
Chemical and petrochemical industry
Conveyor systems and process technology
Give us a call and let us create a non-binding offer for you
+49 24038092219
LOAN WORKERS FOR INDUSTRY
We are your partner for suitable, specialised and motivated workers for industry and plant construction from Eastern Europe.
Looking for subcontractors? Find suitable, specialised and motivated workers from Eastern Europe.
If you need subcontractors ortemporary workers for industry, mechanical engineering, industrial electrics and EMSR technology through to automation, conveyor systems and process technology? Then we are sure to have the right Polish specialists for your subcontractor order in our network. We offer you individual solutions for your personnel requirements through employee leasing, works contracts, personnel placement or secondment of workers from Eastern Europe. We look forward to receiving your non-binding enquiry.
Our production worker placement - we recruit from Poland and Eastern Europe:
Production helper placement looks for suitable German-speaking production helpers for you so that there are no language barriers. Due to the shortage of skilled workers, more and more companies are using the production assistant placement service to recruit workers from Eastern Europe. Our Eastern European production worker placement also offers many other advantages. For example, employees from Eastern Europe are usually much cheaper, as they are often satisfied with the minimum wage. Many of them also get to know the German culture at a young age because they already learn German at school. This makes it easy for them to adhere to the local values and integrate into the company structure.
This is how Polish temporary worker placement works:
Tell us yours staff requirements – by phone or we will send you a form with the information we need for cooperation.
Based on your criteria for the future employees, we create one requirements profil for your skilled or unskilled worker from Poland and Eastern Europe.
In our internal database we search for suitable candidate, that meet your criteria.
We collect the necessary documents from the candidates in order to work permits to open .
We organize that transport for the workforce at the place of work. Already in 7 days they can be operational in Germany.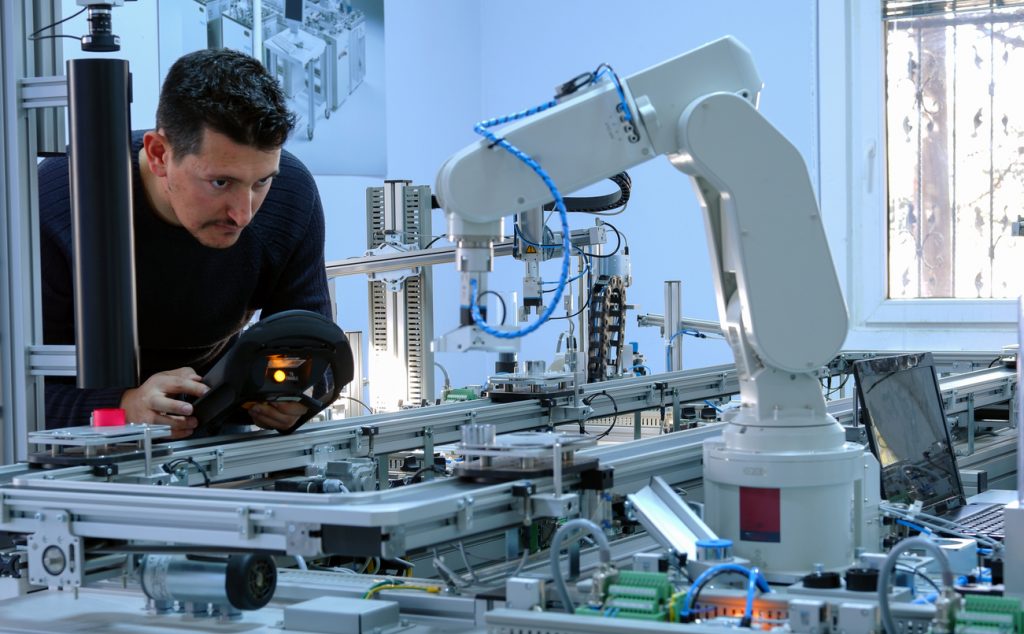 Our service in placement of subcontractors & temporary employment
We are your strong partner in the areas of recruitment, employee leasing, temporary work from Poland and Eastern Europe. With us you will find skilled workers from top professions in the skilled trades, industry or construction and we offer you a complete cost package without any surprises afterwards. We take care of the complete processing. We schedule individually according to your requirements and ensure compliance with legal regulations, deadlines and agreements. Our services include not only organisational and administrative tasks but also the necessary forms and permits.
INDUSTRIAL ASSEMBLY | INDUSTRIAL ELECTRICS AND EMSR TECHNOLOGY | AUTOMATION | CONVEYOR AND PROCESS TECHNOLOGY | MECHANICAL ENGINEERING | PLANT ENGINEERING | ROBOTICS | PROCESS ENGINEERING | AUTOMATION | ENERGY TECHNOLOGY | PHOTOVOLTAICS | HIGH BAY RACKING | EQUIPMENT MANUFACTURING
Make a staff request:
Request your personal offer here. After receiving your request, you will receive our offer within 24 hours on working days or 48 hours on weekends and public holidays.